The photo gallery has a larger version of Michael Emerson and two of his fans. The photo was found on Twitter. Michael Emerson was at  LAX, more than likely on his way to NYC to start shooting Person of Interest.
Here's a small version:
Larger version is here.
About a month ago, I blogged about the high price of the Blu-Ray version (there is not DVD version) of Season 2 of Person of Interest. Well, I'm back once again complaining about the high-price gouging that fans of this show will need to endure. My last blog was about my elation at finally having the show streamed online. But when I looked at the prices, I nearly fainted. Both amazon.com and iTunes are charging $49.99 each for Seasons1, 2, and 3. That's outrageous. Most shows on iTunes cost $19.99. After all, there are no extras (no bloopers, commentary, deleted episodes, etc.). Unbelievable how the powers to be have no shame in gouging fans of hard-earned money.
I, personally, will not pay this high amount. If I miss the show, so be it. It will be in Netflix eventually. I'm sorry Michael Emerson. I am a great fan of yours. In fact, I was the first person to create a website dedicated to your talents. But I will not be paying this exorbitant amount. Besides, I am not even sure that you will be benefiting by he high costs. Heck, last year, Season 1, DVD of Person of Interest was priced at $19.99 and the Blu-Ray was $29.99. That was more like it.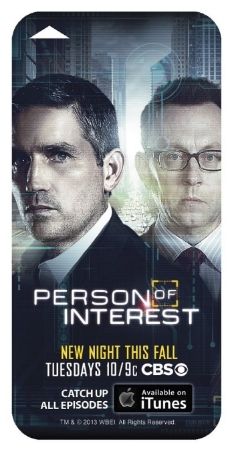 Finally!!! Finally!!! Finally, Person of Interest is available online on iTunes, Amazon Instant Video, and other digital retailers. It was simply difficult to follow the show if for some reason you missed an episode and your DVR, TiVo, or whichever means you used to record the show (if you owned such device) failed to record it for you. CBS is practically the only major network that fails to have TV shows available online. I waited two years for this. (I've been very ill from 2012–2013 and missed numerous episodes. I shall not experience such vacuum again.)
Now, onto a more delightful interview. Here's Michael Emerson sharing his favorite Person of Interest episode with Give Me My Remote:
Approximately 1 week before starting to shoot Season 3 of Person of Interest, Mr. Michael Emerson was seen by various fans at the LA Grove in Los Angeles, CA, on June 27, 2013.
Michael Emerson seemed very relaxed, and, as usual, he was very cooperative in having his picture taken with his fans. Gotta love this man!
Photos of this event are stored in the Michael Emerson Photo Gallery. Thumbprints are seen here:
Please click here to view the larger versions. And, should you wish to view additional photos, just click here.
Michael Emerson attended the 39th Annual Academy of Science Fiction, Fantasy and Horror Films' 2013 Saturn Awards. The photo gallery now has numerous photos of this event. Some are of good quality high-definition shots. Also, the photo gallery added photos of Michael Emerson and Carrie Preston when they attended the 35th Annual Academy of Science Fiction, Fantasy and Horror Films' 2009 Saturn Awards. Unfortunately, the photo gallery had a major hard drive failure in 2010 and all of our good photos were lost. Today, I was able to add some new photos. Unfortunately, they are not the best quality. But at least we have some photos of that event.
Here are some samples of the photos:
You can view additional and the larger version of the photos by clicking here.
Here are some videos showing Michael Emerson arriving to the Saturn award in 2013:
Thanks to Cincy4Ever of Tumblr.com, there are new photos in the photo gallery of Michael Emerson playing bingo to benefit Dog's Life Rescue. Here are some teaser (additional and larger versions are available here):